Updates - May 2021
Welcome to the Friendliest.app's monthly updates! May was a busy first month for us. After launching the Public Beta of our app at the end of April, we intended to focus on content in May. But, due to overwhelming user feedback (thank you for all the questions and suggestions), we also took some time to ship our first search and filter enhancements.
Content
With the reopening of several Disneyland Resort restaurants at the end of May, the Friendliest.app finished out the month with 195 allergy-friendly meals indexed across 104 locations. We also created a live Data Tracker where you can see some app statistics like restaurant and meal growth over time and the most favorited restaurants and meals.
Search Filtering
When we launched the Public Beta, our search function looked across Areas (lands), Restaurants, Meals, Menus, Events, Blog Posts and Tags. That can result in some crowded results. To help with this, we've added a set of search filters, allowing you to narrow down your search results.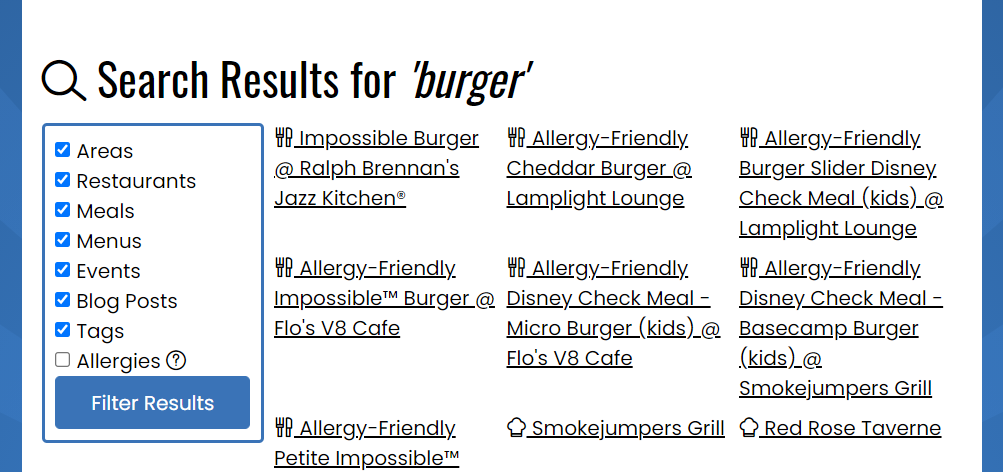 In addition to the category filters, we've also added a new 'Allergies' filter. For users who have created an account and set their allergies, the Allergies filter will filter out Meals that do not meet all of their allergy needs.
Meal List
Our most requested features has been a way to see all Meals, without navigating through Areas or Restaurants. We have added exactly that! You can now visit the Meal List to see an alphabetical list all all meals indexed by the Friendliest.app.

Just like with our Restaurant pages, if you are signed-in and have set your allergies, the Meal List will be color coded green (meals that meet all your allergy needs), yellow (meals that meet some of your allergy needs) and red (meals that meet none of your allergy needs).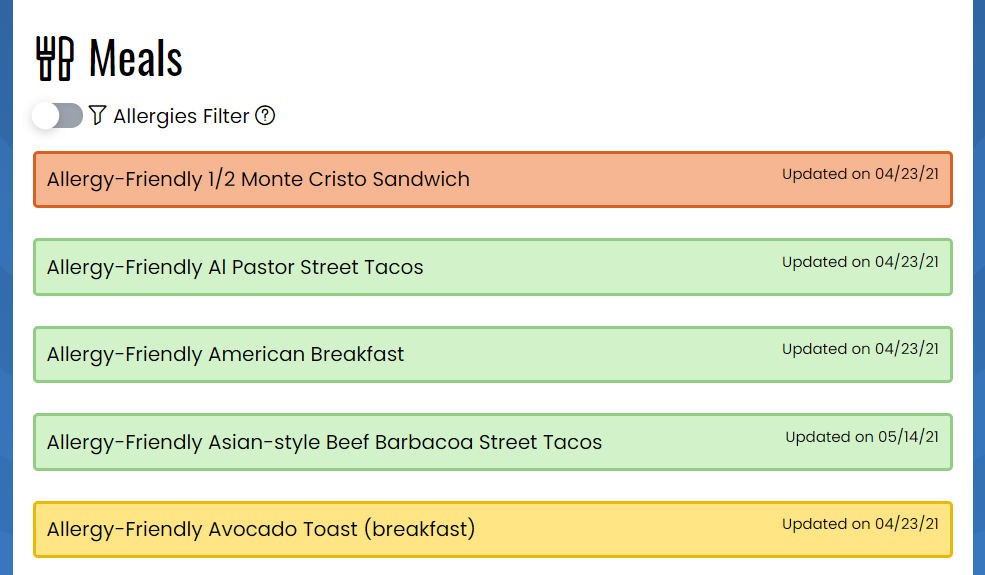 We've also added the Allergies filter to Meal List. Enabling the slider with filter out any meals that do not meet all of your allergy needs (yellow and red meals).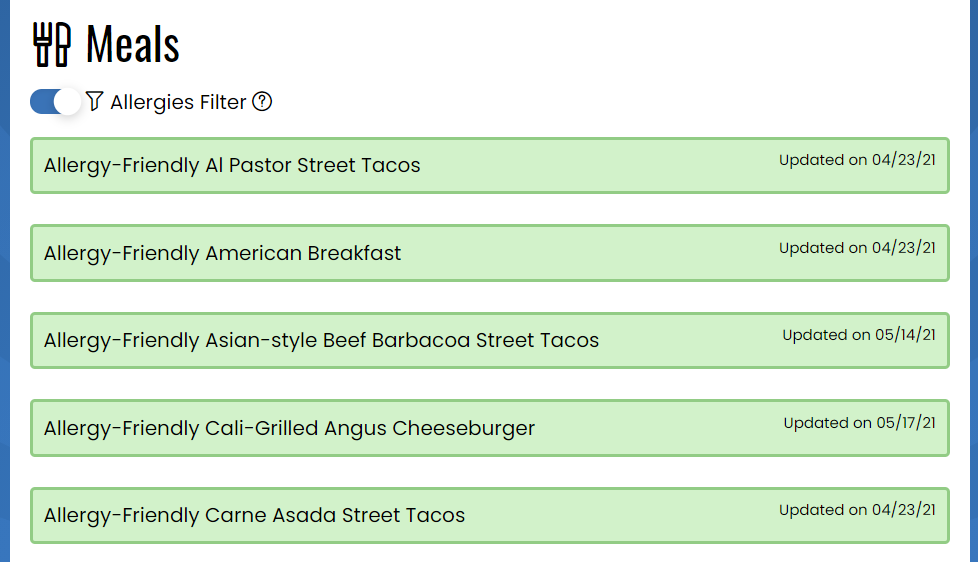 That about wraps it up. Thank you to everyone who has tried the Friendliest.app so far. And a special thank you to those who have taken the time to provide feedback.
Posted by Kevin Williams | Tuesday, June 1, 2021